Madora Lawson has 25+ years in the interior design profession with an established a reputation for a wide range of demanding clients. As founder and principal-in-charge of interior design at The Bumgardner Architects from 1976-1994 and with her own practice she has orchestrated complex projects with large design teams for clients as diverse as Snohomish County P.U.D., the Renton School District, the Boeing Company, the Bloedel Reserve, Cornerstone Development Company, The Seattle Golf Club, Women's University Club, and AIDS Housing of Washington.


Project List PDF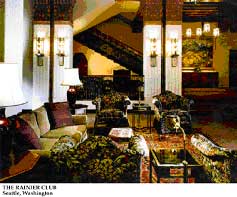 "Your ability to help guide, influence and yet be flexible to the egos of the various committee members definitely helped the process in decision-making, and achieving a quality product with a design appreciated by all."
Richard C. Clotfelter
former President, Board of Directors
The Rainier Club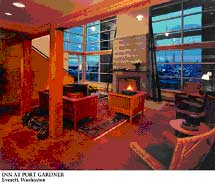 Comprehensive interior design services offered:


Color and materials consultation


Furnishings selection


Interior master planning and budgeting


Space planning


Purchasing


Furnishings installation coordination


Interior architectural design
References:
"I ...highly recommend Madora Lawson's services to all who need very creative, practical and useful, yet affordable support in interior design. I believe in Madora because she has come through with cost effective and high value ideas for me in my role as Facilities Manager of the District's 500,000 square feet of office space."
William G. Butler
Senior Manager, Facilities
Snohomish County P.U.D., 425-258-8451
"Madora delivers more than style and verve. She understands construction and the relationship between owners and contractors. She pays attention to detail, stays on-budget, and has the marvelous ability to work well with every one... She is well organized, sees things clearly in stressful situations, and quickly responds to changing circumstances. She's the person people look to in a pinch."
Charles E. Shigley, Jr.
former Commission Administrator
Snohomish County P.U.D.
Professional Background:

University of Washington, 1975, Bachelor of Arts in Art History, magna cum laude


University of Washington, 1975, Bachelor of Fine Arts in Interior Design, magna cum laude


Member, Lamda Rho


Member, Phi Beta Kappa